I totally cased this idea... when I remember where I'll post a link to this entry. I've been going crazy with this paper pad I'd gotten at Michaels. I'm hoping to whip a bunch of these things up for teacher gifts.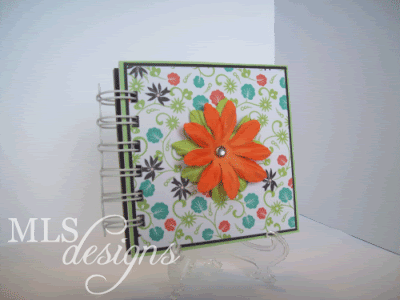 Click:
here
for the original idea.
Thanks for stopping by!
WHAT I USED:
Paper: SEI "Black Orchid"
Accessories: Paper flowers, brads
Tools: Zutter Binding Machine