I have made so many of these flare totes I can almost sew them blindfolded! This tote is a larger version of the pattern, and I decided to spice it up a bit by using linen and stenciling a flower on the front.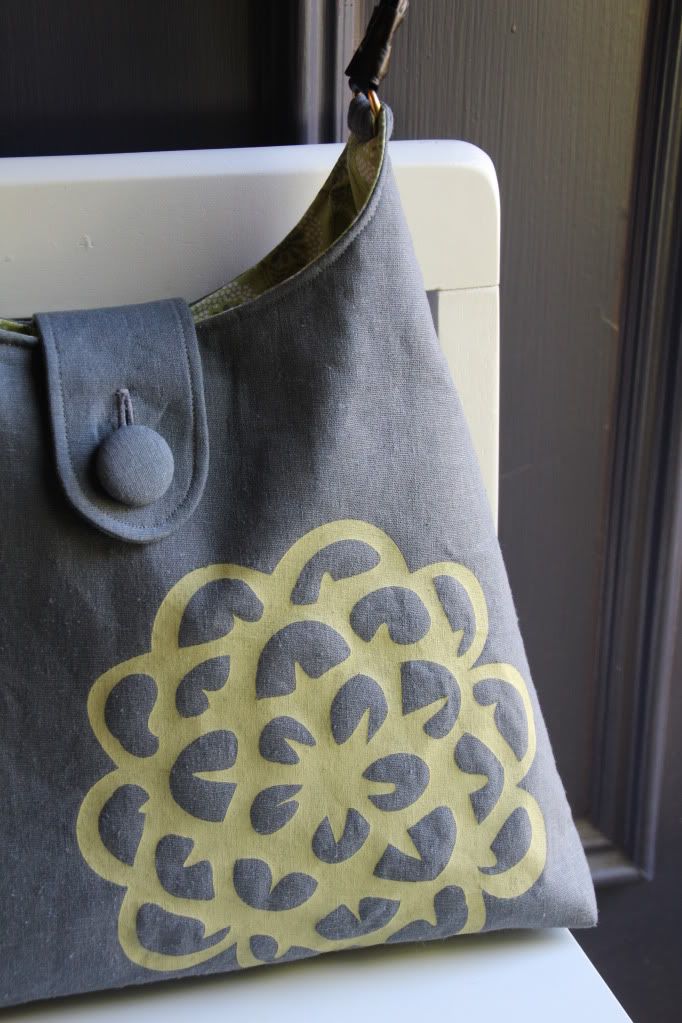 I used my Silhouette machine to cut a flower image out of vinyl. I then adhered the negative of the vinyl to the front of the bag to fill in the stencil. I used a craft paint in the color "Wasabi Green" for my color. Remember to use a fabric medium with your craft paints so it will adhere properly and not rub off *life experience*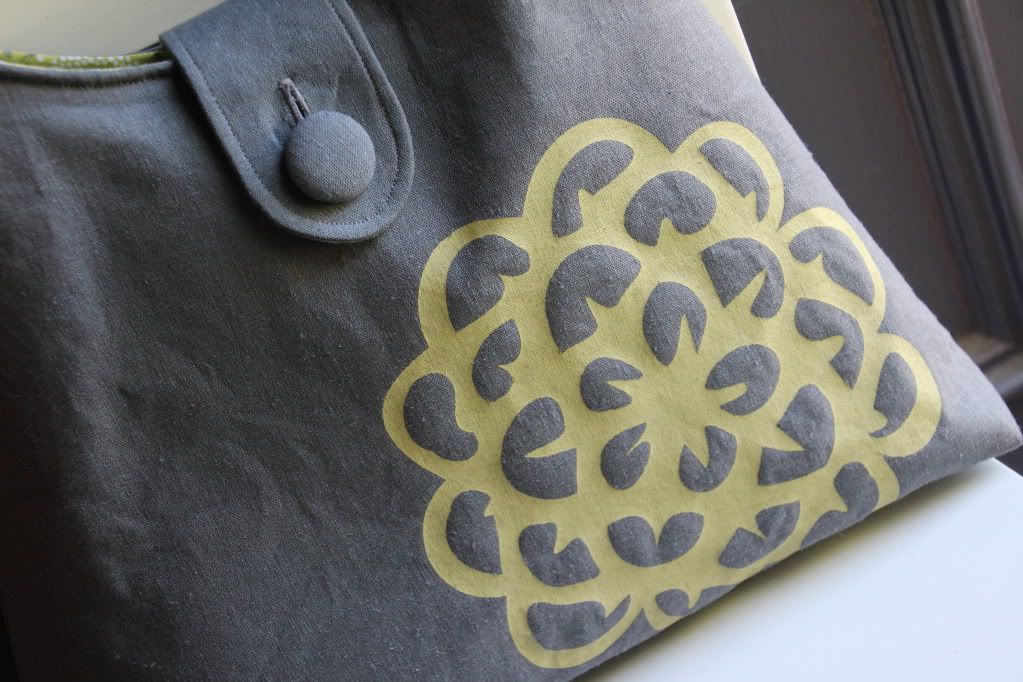 I picked up some braided faux leather handle on a recent trip to Joann Fabrics. They are long enough for the tote to sit on my shoulder and tuck neatly under your arm.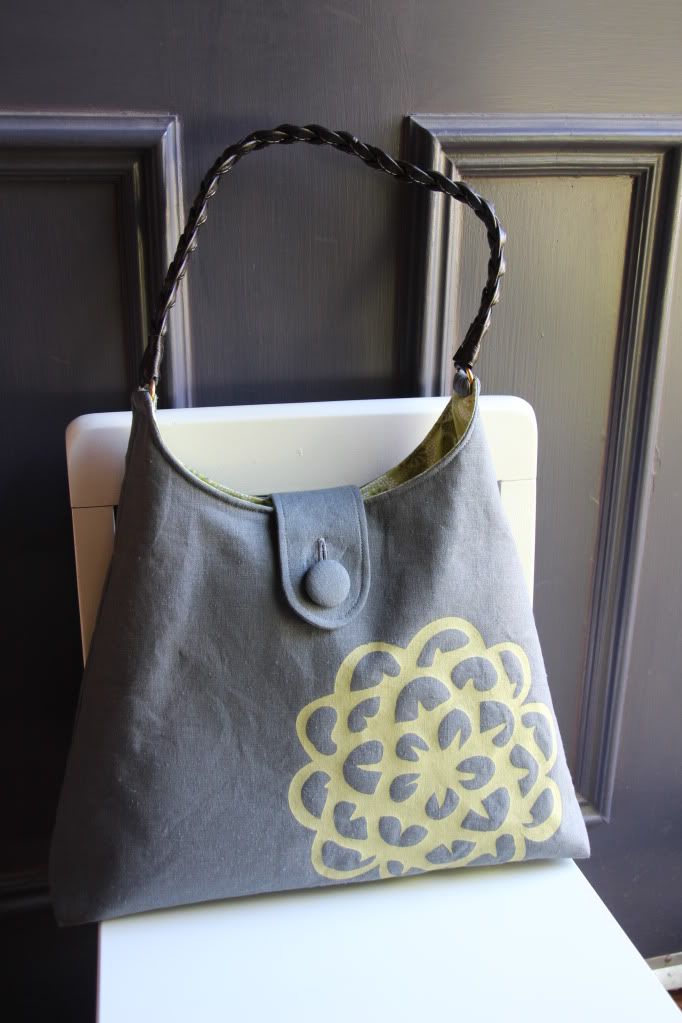 Currently for sale at my Etsy store:
Item No. 97929450 $35.00