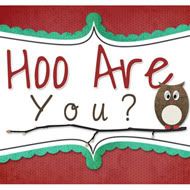 Where do you usually have your thermostat set at in the winter?
I normally have the temperature set around 69-70. AND since my home has the ORIGINAL furnace, with the extremely cold temps seen here in January and February it's been running in auxillary mode- I'm NOT happy with the utility bill HAHA!
What room do you tend to put off cleaning until last?
The master bedroom! It's like the landing pad for EVERYTHING clothes related until it arrives at its final destination...
Do you like to clean with music on or off?
I find that music helps you move around. I'm currently in LURVE with Florence + The Machine. Anything that gets me moving will motivate the cleaning!
When do you take time to blog?
Generally at night is when I'll download pictures and take time to breathe and think of a topic.
How much time do you spend looking at other blogs a week?
I don't think I could put a number to this question... I am ALWAYS looking at other blogs for ideas and inspiration :-)